Evanston meet & greet Aug 31 !!!
The New Evanston Republican Organization Proudly Invites You To: 
Meet Your Candidates!
Time: Wednesday August 31 from 7:00 PM to 9:00 PM
Place: North Evanston – To be emailed the day before upon signing up to the eventbrite invitation
CONTACT US FOR THE INVITE: contact@evanstonrepublicans.com
This is a rare opportunity to meet the candidates representing Evanston and the North Shore in one place at one time.
Candidates Attending:
Stephanie Trussell – Lt. Governor (baileyforillinois.com)
Kathy Salvi – US Senate (kathysalvi.com)
Max Rice – US House (maxriceforcongress.com)
Paul Kelly – Illinois Senate
Charles Hutchinson – Illinois House District 18 (hutchinsonforil.com)
Bradley Martin – Illinois House District 17
Bob Fioretti – President of Cook County Board of Commissioners
Andrew Border – Cook County Board of Commissioners District 13
Shannon Teresi – Illinois Comptroller (shannonteresi.com)
What to bring: a lawn chair and a receptive mind. Snacks and beverages will be provided.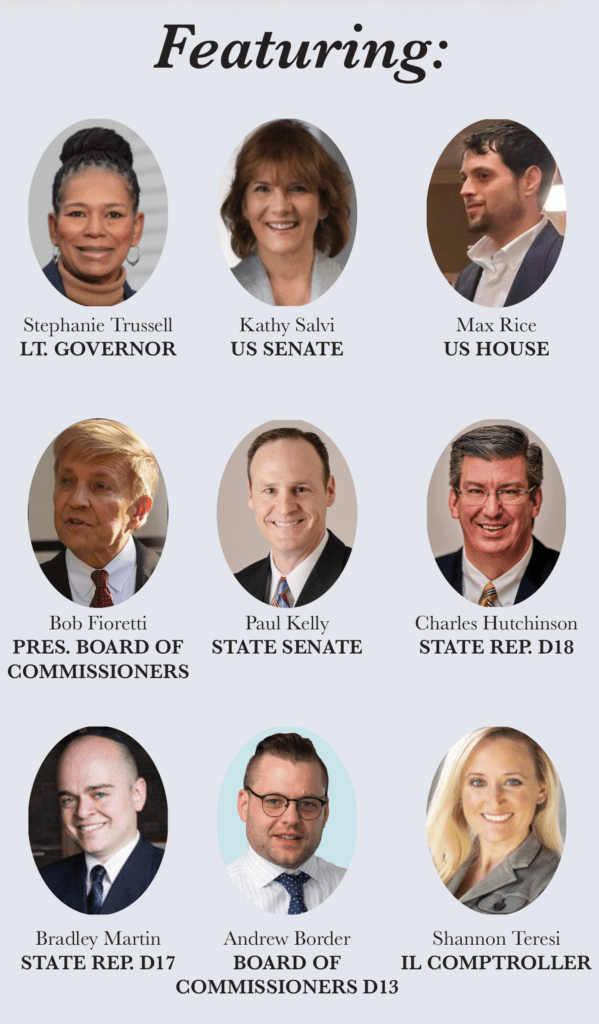 Know your Ward and Precinct in Evanston.